How to Apply Makeup Step by Step Like a Professional
by Anne Berkley
By now you know there are hundreds, maybe even thousands of tutorials online teaching you how to apply your makeup like a pro! When we think of professional makeup artists, so many cross our minds – Mario Dedivanovic, Lisa Eldridge, Patrick Ta, and of course, Ariel Tejada. But while these professionals are all great at what they do, perhaps you aren't interested in shelling out $250 to $500 for a full glam and/or beat as they say…well, look no further, we're going to give you some tips on how you can apply your makeup like a pro!
First things first, you want to focus your attention on your skincare. Your skin under the makeup is truly what matters the most. Makeup is only used to enhance your natural beauty, not replace, hide or cover it up. When we use makeup as a top layer it is a great way to protect our skin from UV rays and harsh outside chemicals, but like everything, it has to be done in moderation and we cannot forget our skin underneath.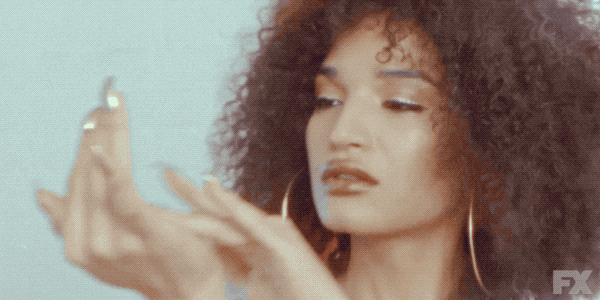 You want radiant skin, we know, and you want it looking so all day, yep, we know that, too. So how do you achieve this? Moisturizer. Prepping your skin before your makeup is an absolute must. From lightest to heaviest here are some choices: face mist, serums, lotions, creams, and lastly oils. You can also consult with your dermatologist if you aren't sure which particular moisturizer would work best for you and your skin.
When applying the moisturizer, you don't want to use too much. A small amount can go a long way and please, don't forget your neck area. Start by spreading the moisturizer across the forehead, begin from the center of your face, then move outwards and up. Then, do the same starting at your nose, spreading the moisturizer across your cheeks. Spread the moisturizer evenly across your skin to avoid clogging your pores. Every great MUA knows the importance of great moisturizer for their clients.
Next, primer. So many people skip this step believing it to be somewhat unnecessary, and yes, I too used to be guilty of this until I started using the Liz Rettiz Canvas Primer and yes, I am now a fan. I suffer from oily skin and this has helped with keeping my makeup matte. To apply your primer, begin by squeezing a small amount onto your fingertips, or onto your preferred makeup brush – although we prefer the fingertips. Like your moisturizer, a little bit goes a long way, so start with a dime-sized amount and begin with the center of your face, slowly working it towards your cheeks, forehead, and chin.
Eyebrows, if you're going for a light beat or a soft glam, you want to get those eyebrows arched to perfection and then add concealer for definition. For your everyday look, this may not be a priority, but if you are interested in working the eyebrows into your look, it is best to start at this stage before applying your foundation. Eyebrow and eyeshadow makeup both go well at this stage.
Foundation requires diligence since finding your perfect shade can take time and should be the top priority. While it may be possible to mix shades, overall, some brands carry such a variety, you simply would not need to.
Pro tip: Test foundation against your jawline. After applying, if the foundation disappears without any sort of blending, you've found your true match.
After that, you can use a brush to apply it – we do not recommend using your fingers in this case. Start from the center of your face and blend the liquid foundation outwards. As you sweep your foundation across the skin, be sure to buff it in.
Pro tip: If you opt to use a beauty blender, be sure that is a little damp.
Concealer: there are two main concealer types: liquid and stick. To reduce the appearance of a dark under-eye circle and create a glowing, bright look, apply light concealer under the eyes with a damp sponge or makeup brush. On the other hand, if you're using concealer to hide blemishes, you should apply It directly onto the affected area. We can also use concealer to highlight by placing dots: horizontally over the center of your forehead, down the center of your nose, and under your eyes.
What's next, foundation powder or translucent powder to help keep that matte look all day long. Using a large fluffy brush, you can begin by applying a light coat of powder all over your face. Press the bristles into the powder, then sweep the skin in long, arching strokes focusing mainly on the oily parts of the face.
Bronzer is not quite necessary, but some truly adore it. Bronzer can give your skin that skin-kissed glow all year long. Once you've got your shade, apply your bronzer in the shape of a "3" on both sides of the face. Start at your forehead, pull the bronzer along your cheeks, then sweep it across the jawline, reaching down to your chin.
Blush – ahh, how cute. Our creamy blush is a lightweight and silky product that melts on the skin for an extremely natural flush of color. Blends easily into the skin, adding rich color to your cheeks. It is also paraben-free and hydrates while improving the skin's brightness, radiance, and texture. Use the color of your blush to help you decide where to apply it.
Depending on your choice the following options are not critical, but something many professionals use when applying makeup: highlighter, eyeliner, mascara, and lip gloss. Lastly, you want to complete your look with setting spray. Setting sprays are designed for all skin types and can be used to set a variety of looks, whether you're rocking light coverage or sporting a full face of beautiful makeup. Setting spray keeps your makeup in place, helping you reduce reapplication needs and keeping your makeup looking flawless for hours at a time.
And there you have it, makeup like a professional.
Tag us on Instagram @lizrettizcosmetics to show us your completed look.